Depth Psychotherapy:
Therapy benefits personal development of self through exploration of symptoms, trauma, behaviours, meaningful coincidences as well as interpersonal engagements/relationships.
Depth psychotherapy attempts to understand the language and the dynamics of the unconscious (the psyche) as it manifests within therapy and in your daily life.
Gabrielle's brings ingrained insight, compassion and immense empathy to her work. The process of addressing psychological suffering, helps individuals become aware of the complex layers cast out of consciousness or not yet able to be known. This allows clients to heal aspects of their psyche yet to be accessed.
Her inherently compassionate approach carefully guides individuals in accepting the nurturing of self, which allows for true healing to begin.
Healing is associated with allowing what has been repressed, rejected, denied or ignored to come forward so that you understand, and explore its significance and integrate it, allowing for a transformation in consciousness.
Art Therapy:
Art therapy enriches self through an active creative process, applied psychological theory, and human experience within a psychotherapeutic relationship.
Exploring art through therapy engages the mind, body, and spirit in ways that are distinct from verbal articulation alone. Kinesthetic, sensory, perceptual, and symbolic opportunities invite alternative modes of receptive and expressive communication, which can circumvent the limitations of language. Visual and symbolic expression gives voice to experience and empowers individual, transformation.
Nutrition Psychology:
Studies impacts of cognitive choices, such as meal decisions, influence nutrition, psychological health, and overall health. 
The science behind nutrition therapy addressing how nutrients affect mood and behaviour include:
Scientifically-based understanding of how nutrient intake impacts mood (anxiety, depression), stress tolerance, inflammation, energy, sleep, cognition, medication needs, and behavioural dysfunction (such as substance abuse addiction food addiction, etc).
Medical Nutrition Therapy plays an increasingly essential role in the mental health and well-being of individuals.
Individuals eat (or don't eat) to relieve feelings of anxiety or stress, without understanding that dietary choices impact stress, mood imbalance and amplify fatigue, over time
Dietary influences on mood and behaviour impact the diagnosis and treatment of mental health disorders, including possible misdiagnosis of non-psychiatric conditions created by today's modern dietary lifestyle.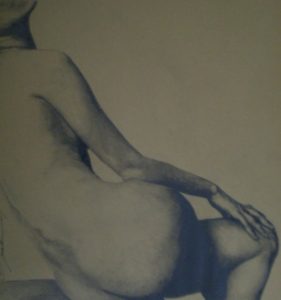 (Children, Adolescents & Adults)
Individual, Couples & Family Therapy (60-120-minutes)
Conceirge Services

In-Home/In-Office Services/Online Services
Online/Phone Individual, Couples & Family Therapy  (60-120-minutes)
Skype Consultations

Phone Consultations

Email Consultations
Monitoring/Accountability/Support
Sms, instant messaging, e-mail, whatsapp, etc..